ISO 27001 / GDPR / HIPAA
Organizations need to prove they are secure to compete in the global marketplace.
ISO 27001:2013 (ISO 27001) describes the international standard for best practice for ISMS (Information Security Management System).
Achieving accredited certification to ISO 27001 demonstrates that your company is following information security best practices, and provides an independent, expert verification that information security is managed in line with international best practices and business objectives.
ISO 27001 is supported by its code of practice for information security management, ISO/IEC 27002:2013.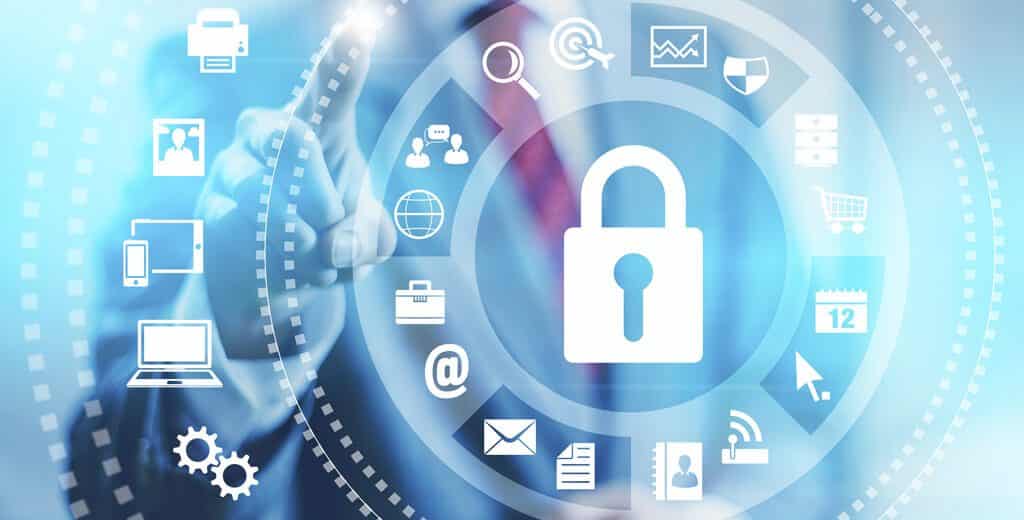 🛡 WHY SHOULD YOU STRIVE FOR ISO 27001 CERTIFICATION?
Avoid penalties and financial losses due to data breaches.
Meet increasing client demands for greater data security.
Protect and enhance your professional reputation.
Get an independently audited proof that your data is secure.
Meet the requirements of local and global security laws, such as the NIS Directive and the GDPR.
🛡 GET CYBERSAFE ISO 27001 EXPERTS ON YOUR SIDE
Once certified, we will continue to provide you with a variety of ongoing support services, and will often participate in future Information Security Risk Assessments and Internal ISMS Audits, amongst others.
With us as your trusted partner, implementing and executing a winning ISO 27001 strategy is a guaranteed reality.
Why not become one of our many satisfied clients who compete and grow their businesses with an independently verifiable Information Security Management System (ISMS) in place?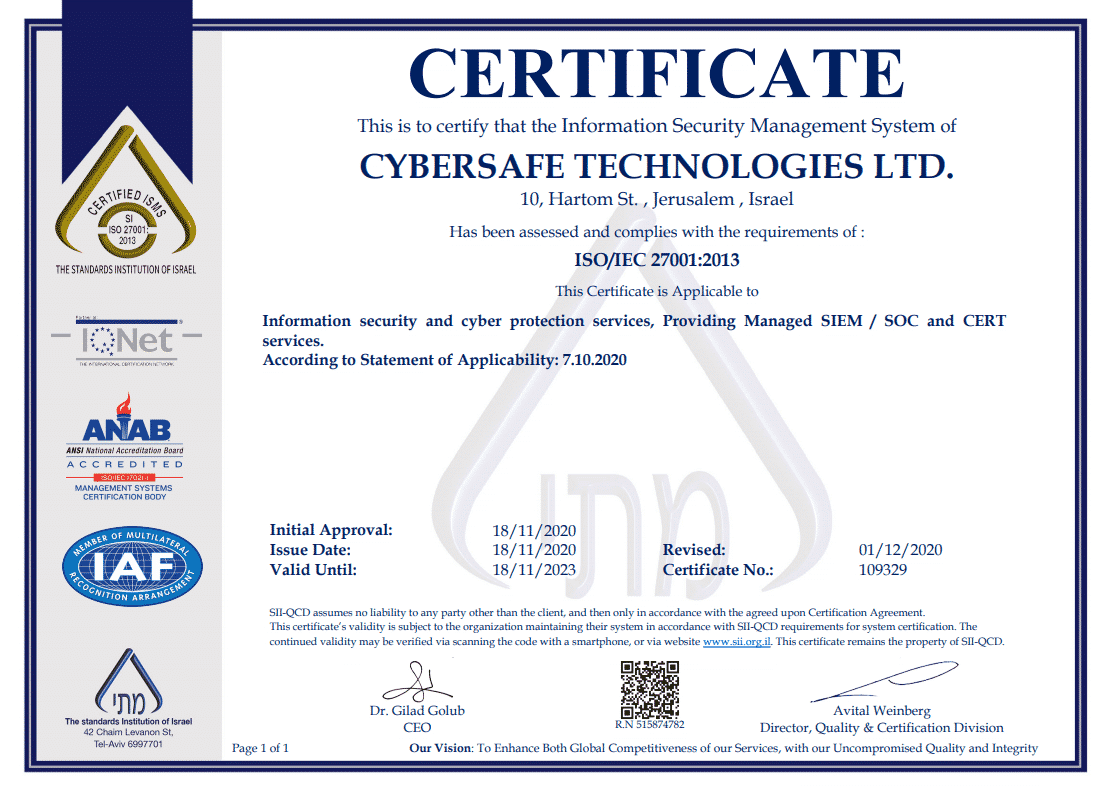 WE HAVE A 98+% SUCCESS RATE IN ATTAINING CLIENT CERTIFICATIONS!
⭐⭐⭐⭐⭐
🛡 ISO 27001 / HIPAA WITH CYBERSAFE
Contact with our ISO 20071 / GDPR / HIPAA experts – +972-2-6730999